About
Goldberg Segalla's Environmental Law Monitor blog is your go-to source for up-to-date information on all things happening in environmental law. In addition to addressing the legal implications environmental policy and regulation have on manufacturing, distribution, end usage, and product disposal, we also discuss how you can take advantage of green infrastructure and development. We look at topics such as health and safety regulatory issues, general environmental policies and regulations, and proposed legislation to provide insight on what it all means for your business.
The Environmental Law Monitor writers have represented a diverse group of clients including Fortune 500 corporations, commercial and industrial facility owners and operators, transportation companies, health care facilities, and more on a wide range of environmental matters. Our attorney-first-writers have experience in environmental strategy development, hydraulic fracking, waste management, zoning and land usage, spill or accident remediation, and the full range of applicable federal and state environmental agencies.
Environmental Law Monitor is here to help you stay ahead of the curve, and the competition, when it comes to knowing and understanding the environmental legal challenges and opportunities facing your business.
Co-Editors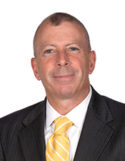 John F. Parker
[email protected]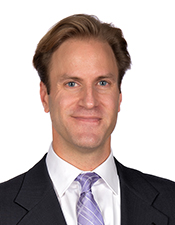 George H. Buermann
[email protected]
John Parker and George Buermann are the co-editors of the Environmental Law Monitor.  John and George have decades of experience serving the legal needs and defending the interests of their clients in complex environmental matters.  John and George routinely advise clients on environmental regulatory and compliance matters and litigate environmental and toxic tort disputes across the country. Both have in-depth knowledge of state and federal regulations and statutes, including the Comprehensive Environmental Response, Compensation, and Liability Act (CERCLA), the Resource Conservation and Recovery Act (RCRA), Clean Air Act, Clean Water Act, Safe Drinking Water Act, and others.